Posts for tag: pediatric dentistry
By David G. Feeney, DDS
November 20, 2018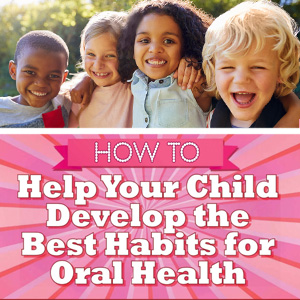 Helping your infant or toddler develop good dental habits is one of the best head starts you can give them toward optimum oral health. But even after they've matured enough to handle hygiene tasks without you, they still need your guidance.
This is especially true in the "tween" and teen years. Although they're beginning to flex their independence muscles, they're still vulnerable at this age to peer pressure urging them to try things that, among other outcomes, could hurt their oral health.
Here are 3 areas where your input and guidance could save your older children and teens from oral health problems.
Sports activities. As children mature, they may also become involved with various physical activities, including contact sports. Years of diligent hygiene and dental care can be undone with one traumatic blow to the mouth. You can help avoid this by urging your child to wear a mouth guard during sports activity. While there are some good choices on the retail market, the most effective mouth guards are custom-created by a dentist to precisely fit your child's mouth.
Oral piercings. While expressions of solidarity among young people are popular and often harmless, some like oral piercings and their hardware could potentially damage teeth and gums. You should especially discourage your child from obtaining tongue bolts or other types of lip or mouth hardware, which can cause tooth wear or fracture. Instead, encourage them to take up safer forms of self-expression.
Bad habits and addictions. A young person "spreading their wings" may be tempted to dabble in habit-forming or addictive activities. In addition to their effect on the rest of the body, tobacco, alcohol and drugs can have severe long-term consequences for oral health. Unsafe sexual practices could lead to the contraction of the human papilloma virus, which has been linked to oral cancer in young adults. Be sure your teen understands the dangers of these habits to both their oral and general health—and don't hesitate to seek professional help when a habit becomes an addiction.
If you would like more information on helping your child develop great oral habits, please contact us or schedule an appointment for a consultation. You can also learn more about this topic by reading the Dear Doctor magazine article "How to Help Your Child Develop the Best Habits for Oral Health."
By David G. Feeney, DDS
June 03, 2018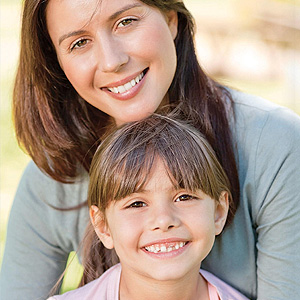 It's often best health-wise to preserve even the most troubled tooth—including a child's primary ("baby") tooth. If that sounds like too much effort for a tooth that lasts only a few years, there's a big reason why—if it's lost prematurely, the incoming permanent tooth above it could erupt out of position.
Preserving a decayed primary tooth could include procedures similar to a root canal treatment, commonly used in adult permanent teeth with inner decay. However, we may need to modify this approach to protect the primary tooth's pulp. This innermost layer plays a critical role in early dental development.
Because an adult tooth has reached maturity, removing diseased pulp tissue has little effect on its permanent health. But the pulp contributes to dentin growth (the layer between it and the outer enamel) in primary and young permanent teeth, so removing it could ultimately compromise the tooth's long-term health.
Our goal then with a child's tooth is to remove as much diseased tissue as possible while involving the pulp as little as possible. What techniques we use will depend on how much of the pulp has become infected.
For example, if decay has advanced to but hasn't yet penetrated the pulp, we may remove all but a small amount of the decayed structure just next to the pulp to avoid its exposure. We may then apply an antibacterial agent to this remaining portion and seal the tooth to curb further infection.
If on the other hand the pulp has become infected, we may try to remove only the infected portion and leave the remaining pulp intact. We'll only be able to do this, however, if we deem the remaining pulp healthy enough to remain infection-free after the procedure. If not, we may need to remove the entire pulp as with a traditional root canal. This option, though, is a last resort due to the possible effect on dentin growth and the tooth's long-term health.
As you can see attempts to preserve a primary tooth can be quite involved. But if we can help it reach its full life span, it could mean better dental health for a lifetime.
If you would like more information on caring for primary teeth, please contact us or schedule an appointment for a consultation. You can also learn more about this topic by reading the Dear Doctor magazine article "Root Canal Treatment for Children's Teeth."
By David G. Feeney, DDS
December 29, 2017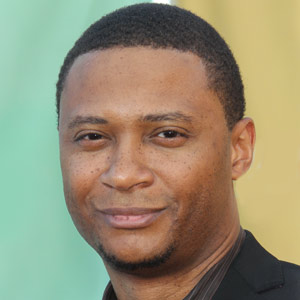 Cavities can happen even before a baby has his first piece of candy. This was the difficult lesson actor David Ramsey of the TV shows Arrow and Dexter learned when his son DJ's teeth were first emerging.
"His first teeth came in weak," Ramsey recalled in a recent interview. "They had brown spots on them and they were brittle." Those brown spots, he said, quickly turned into cavities. How did this happen?
Ramsey said DJ's dentist suspected it had to do with the child's feedings — not what he was being fed but how. DJ was often nursed to sleep, "so there were pools of breast milk that he could go to sleep with in his mouth," Ramsey explained.
While breastfeeding offers an infant many health benefits, problems can occur when the natural sugars in breast milk are left in contact with teeth for long periods.  Sugar feeds decay-causing oral bacteria, and these bacteria in turn release tooth-eroding acids. The softer teeth of a young child are particularly vulnerable to these acids; the end result can be tooth decay.
This condition, technically known as "early child caries," is referred to in laymen's terms as "baby bottle tooth decay." However, it can result from nighttime feedings by bottle or breast. The best way to prevent this problem is to avoid nursing babies to sleep at night once they reach the teething stage; a bottle-fed baby should not be allowed to fall asleep with anything but water in their bottle or "sippy cup."
Here are some other basics of infant dental care that every parent should know:
Wipe your baby's newly emerging teeth with a clean, moist washcloth after feedings.
Brush teeth that have completely grown in with a soft-bristled, child-size toothbrush and a smear of fluoride toothpaste no bigger than a grain of rice.
Start regular dental checkups by the first birthday.
Fortunately, Ramsey reports that his son is doing very well after an extended period of professional dental treatments and parental vigilance.
"It took a number of months, but his teeth are much, much better," he said. "Right now we're still helping him and we're still really on top of the teeth situation."
If you would like more information on dental care for babies and toddlers, please contact us or schedule an appointment for a consultation. You can also learn more by reading the Dear Doctor magazine articles "The Age One Dental Visit" and "Dentistry & Oral Health for Children."