Posts for: April, 2021
By David G. Feeney, DDS
April 12, 2021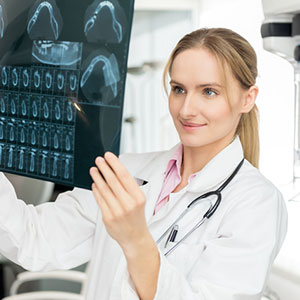 Imagine that the IRS wants to audit you, but the dog ate your receipts. Or you hit a $50 million Lotto jackpot, but your ticket went through the wash. Or maybe you're about to see your new dentist, but you don't have your past dental records.
Humdrum as they may seem, records are important—so much so that they have their own month. That's right: April is Records and Information Management Month. Though perhaps not as exciting as National Poetry Month, this is still a good time to consider how records keep your life and health on track—especially regarding your mouth.
Your dental records contain information on all your office visits, imaging (yep, all those x-rays), diagnoses and treatments. Just like other healthcare records, they're privacy-protected under The Health Insurance Portability and Accountability Act (HIPAA).
Your dental records may also contain information about other aspects of your overall health that could impact your long-term dental care. With all that information, dental records are important to your ongoing care, and should be available wherever you receive treatment—even if you change to a new dentist.
Which can happen? Your long-time dentist may retire—or maybe you move to another state. You may just decide you'd be happier with another dentist. But regardless of why your provider changes, your dental needs don't.
Without your records, your new dentist starts your care virtually from scratch, having to generate a new patient history and perform additional x-rays or examinations. And they won't have the benefit of nuances available to a dentist who may have treated you for a long time. But with your dental records in hand, they can often pick up where your other dentist left off without missing a beat.
It's in your oral health's best interest, then, to ensure your dental records transfer from your former dentist to your new one. Legally, these records are the property of the dentist, but you're entitled to a copy or to have them transmitted directly to another provider. You may, however, have to pay for any supplies and labor involved with printing, copying or mailing the records.
Do you feel awkward asking your former dentist to send your records to a new one? Not a problem—ask your new dentist to request them for you. Even if you have an unpaid balance, your former dentist is legally required to comply with the transfer.
When it comes to your oral health, "What is past is prologue." The dental care you receive today and tomorrow depends on the care you received yesterday. Your dental records help make sure it's a seamless progression.
If you would like more information about the importance of dental records, please contact us or schedule a consultation.
By David G. Feeney, DDS
April 02, 2021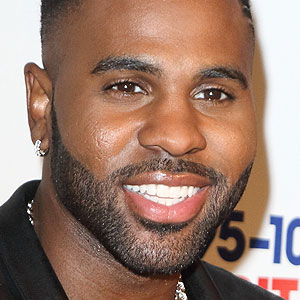 We're all tempted occasionally to use our teeth in ways that might risk damage. Hopefully, though, you've never considered anything close to what singer, songwriter and now social media persona Jason Derulo recently tried in a TikTok video—attempting to eat corn on the cob spinning on a power drill. The end result seemed to be a couple of broken front teeth, although many of his followers suspected an elaborate prank.
Prank or not, subjecting your teeth to "motorized corn"—or a host of other less extreme actions or habits—is not a good thing, especially if you have veneers, crowns or other dental work. Although teeth can withstand a lot, they're not invincible.
Here, then, are four things you should do to help ensure your teeth stay healthy, functional and intact.
Clean your teeth daily. Strong teeth are healthy teeth, so you want to do all you can to prevent tooth decay or gum disease. Besides semi-annual dental cleanings, the most important thing you can do is to brush and floss your teeth daily. These hygiene tasks help remove dental plaque, a thin biofilm that is the biggest culprit in dental disease that could weaken teeth and make them more susceptible to injury.
Avoid biting on hard objects. Teeth's primary purpose is to break down food for digestion, not to break open nuts or perform similar tasks. You should also avoid habitual chewing on hard objects like pencils, nails or ice to relieve stress. And, you may need to be careful eating apples or other foods with hard surfaces if you have veneers or composite bonding on your teeth.
Wear a sports mouthguard. If you or a family member are regularly involved with sports like basketball, baseball/softball or football (even informally), you can protect your teeth from facial blows by wearing an athletic mouthguard. Although you can obtain a retail variety in most stores selling sporting goods, a custom-made guard by a dentist offers the best protection and comfort.
Visit your dentist regularly. As mentioned before, semi-annual dental cleanings help remove hidden plaque and tartar and further minimize your risk of disease. Regular dental visits also give us a chance to examine your mouth for any signs of decay or gum disease, and to check on your dental health overall. Optimizing your dental health plays a key part in preventing dental damage.
You should expect an unpleasant outcome involving your teeth with power tools. But a lot less could still damage them: To fully protect your dental health, be sure you practice daily oral care, avoid tooth contact with hard objects and wear a mouthguard for high-risk physical activities.
If you would like more information on caring for your cosmetic dental work, please contact us or schedule a consultation. To learn more, read the Dear Doctor magazine articles "Porcelain Veneers" and "An Introduction to Sports Injuries & Dentistry."