Posts for: September, 2019
By David G. Feeney, DDS
September 16, 2019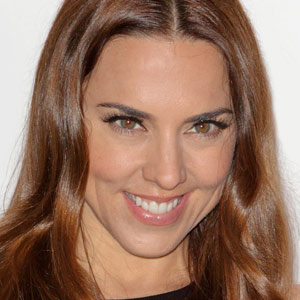 As a member of the best-selling pop group Spice Girls, Mel C (AKA Sporty Spice) enjoyed her share of musical superstardom. At the band's peak in the Nineties, the young singer's signature look featured baggy sweatpants, an assortment of tattoos, a nose stud and a gold-capped incisor, front and center in her mouth. Today, Melanie Chisholm is still singing — but now she's a mom, an amateur triathlete… and that gold tooth is just a memory. Not only that, her smile looks more evenly spaced and whiter than it did when she was referred to as the "tomboy" of the group.
What happened? In our view, it all boils down to changing tastes — plus a little bit of help from dental professionals. As the "wannabe" singer proves, there's no single standard when it comes to making your teeth look their best. Your own look is unique to you — and your smile can reflect that individuality.
For example, crowns (caps) are substantial coverings that may be placed on teeth when they are being restored. They are available in three types: gold, all-porcelain, or porcelain-fused-to-metal. The latter two are tooth-colored, while the gold is — well, shiny like gold bling. Which one is right for you? In many cases, it's your choice.
Likewise, dental veneers — wafer-thin shells that can correct cosmetic issues by covering the surface of your teeth — can be made in a variety of shades. Their hues may range from natural ivory to Hollywood white, and everything in between. What's the best color for you? Only you can say.
Some people opt for a "smile makeover" that uses small irregularities in the spacing and color of teeth to create a more "natural" look. Other folks want a perfectly even, brilliant white smile that dazzles the eye. Still others are looking to match or restore the smile they once had — perhaps even re-creating a signature gap between the teeth. As long as there are no other dental issues involved, the choice is yours.
So if you're unhappy with your smile — or if you feel it doesn't reflect the person you "wannabe" — why not talk to us about a smile makeover? Just call our office to schedule a consultation. You can learn more about this topic in the Dear Doctor magazine articles "Beautiful Smiles by Design" and "The Impact of a Smile Makeover."
By David G. Feeney, DDS
September 06, 2019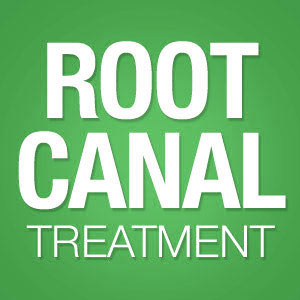 The internet has transformed how we get information. Where you once needed to find an encyclopedia, telephone directory or library, you can now turn to your handy smartphone or tablet for the same information.
But this convenience has a dark side: A lot of material online hasn't undergone the rigorous proofreading and editing published references of yesteryear once required. It's much easier now to encounter misinformation—and accepting some of it as true could harm your health. To paraphrase the old warning to buyers: "Viewer beware."
You may already have encountered one such example of online misinformation: the notion that undergoing a root canal treatment causes cancer. While it may sound like the figment of some prankster's imagination, the idea actually has a historical basis.
In the early 20th Century, a dentist named Weston Price theorized that leaving a dead anatomical part in the body led to disease or major health problems. In Price's view, this included a tooth that had undergone a root canal treatment: With the vital pulp removed, the tooth was, in his view, "dead."
Price amassed enough of a following that the American Dental Association rigorously investigated his claims in the 1950s and found them thoroughly wanting. For good measure, a Journal of the American Medical Association (JAMA Otolaryngology—Head & Neck Surgery) published a study in 2013 finding that not only did canal treatments not increase cancer, but they might even be responsible for decreasing the risk by as much as forty-five percent.
Here's one sure fact about root canal treatments—they can save a tooth that might otherwise be lost. Once decay has infiltrated the inner pulp of a tooth, it's only a matter of time before it spreads through the root canals to the bone. Removing the infected pulp tissue and filling the resulting empty space and root canals gives the tooth a new lease on life.
So, be careful with health advice promoted on the internet. Instead, talk to a real authority on dental care, your dentist. If they propose a root canal treatment for you, they have your best health interest—dental and general—at heart.
If you would like more information on root canal treatment, please contact us or schedule an appointment for a consultation. You can also learn more about this topic by reading the Dear Doctor magazine article "Root Canal Safety: The Truth About Endodontic Treatment and Your Health."