Posts for: June, 2019
By David G. Feeney, DDS
June 18, 2019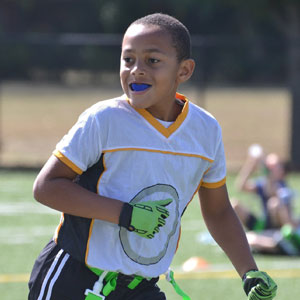 Each year, the National Safety Council recognizes June as National Safety Month. It's the perfect time to focus on safety: With summer temperatures heating up, so do sports and outdoor activities—and, unfortunately, the risk of accidents. As the old Boy Scout motto goes, everyone should "be prepared." And while that means watching out for sunburn, poison ivy or traveling hazards, it also means being alert for potential tooth injuries.
Even during casual recreational sports, an unintentional hit to the face or jaw could chip, move or, worse yet, knock a tooth out completely. As with any other aspect of safety, prevention should be at the top of your list when it comes to dental injuries. In that regard, anyone involved in a contact sport or other high-risk activity should wear a mouthguard. This device absorbs much of the force generated during a hard impact to the face or jaw that might otherwise affect the teeth.
Mouthguards fall into two basic categories. The first are retail guards available at sporting goods stores and many pharmacies, most commonly "boil and bite" guards. They're so named because a wearer first softens them with very hot water and then bites down on them to personalize their fit. Once cooled, the mouthguard will maintain its shape. While reducing the severity of impact injuries, these retail mouthguards can be bulky and uncomfortable to wear.
The second category, a custom mouthguard created by a dentist, offers a sleeker, more comfortable fit. These guards are based on a direct impression of the wearer's mouth that we take at the dental office. Although any mouthguard is better than no mouthguard, a 2018 study confirmed that custom-made mouthguards from the dental office perform better than the kind bought in a drug store or sporting goods store.
Summer is prime time for creating cherished family memories. With a little dental injury prevention knowledge, you can help make sure those summer memories are happy ones. If you would like more information about dental injury prevention and treatment, please contact us or schedule an appointment for a consultation. To learn more, read the Dear Doctor magazine articles "Athletic Mouthguards" and "Dental Injuries: Field-Side Pocket Guide."
By David G. Feeney, DDS
June 08, 2019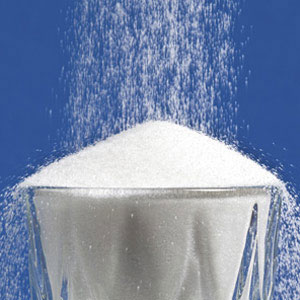 Occurrences of obesity and Type 2 diabetes have soared in the last few decades. While there are a number of influencing factors, health officials place most of the blame on one of our favorite foods: sugar. Only a generation ago we were consuming an annual average of 4 pounds per person. Now, it's nearly 90 pounds.
We've long known that sugar, a favorite food not only for humans but also oral bacteria, contributes to dental disease. But we now have even more to concern us—the effect of increased sugar consumption on health in general.
It's time we took steps to rein in our favorite carbohydrate. Easier said than done, of course—not only is it hard to resist, it's also hard to avoid. With its steady addition over the years to more and more processed foods, nearly 77% of the products on grocery store shelves contain some form of sugar.
Here's what you can do, though, to reduce sugar in your diet and take better care of your dental and general health.
Be alert to added sugar in processed foods. To make wiser food choices, become familiar with the U.S.-mandated ingredient listing on food product packaging—it tells if any sugar has been added and how much. You should also become acquainted with sugar's many names like "sucrose" or "high fructose corn syrup," and marketing claims like "low fat" that may mean the producer has added sugar to improve taste.
Avoid sodas and other prepared beverages. Some of the highest sources for added sugar are sodas, sports drinks, teas or juice. You may be surprised to learn you could consume your recommended daily amount of sugar in one can of soda. Substitute sugary beverages with unsweetened drinks or water.
Exercise your body—and your voice. Physical activity, even the slightest amount, helps your body metabolize the sugar you consume. And speaking of activity, exercise your right to have your voice heard by your elected officials in support of policy changes toward less sugar additives in food products.
Becoming an informed buyer, disciplined consumer and proactive citizen are the most important ingredients for stopping this destructive health epidemic. Your teeth—and the rest of your body—will thank you.
If you would like more information on the effects of sugar on dental and general health, please contact us or schedule an appointment for a consultation. You can also learn more about this topic by reading the Dear Doctor magazine article "The Bitter Truth About Sugar."